Liberia: The Need for Tougher Actions against Rape Cannot be Overemphasized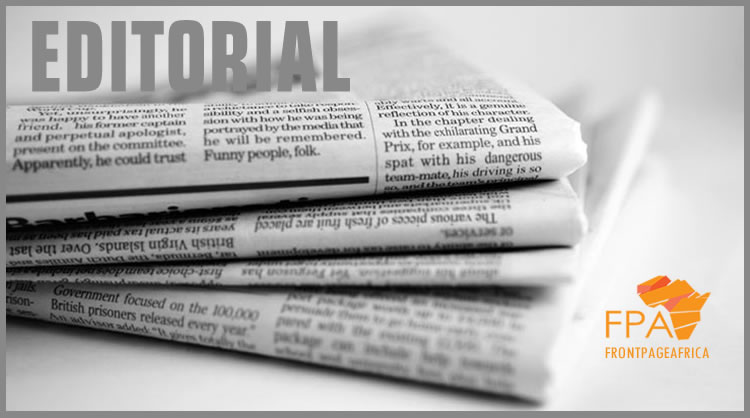 THE CRIMINAL JUSTICE system has been failing victims of rape for a long time. From the initial reporting of a crime, through to investigation and trial.
This menace has been a topical issue in this country for over a decade, yet, we seem to have gone nowhere in ensuring survivors do not only receive justice, but also proper medical care.
FEW DAYS to December last year, a 14-year-old girl who was raped by a man twice her age in a village in Gbarpolu County. According to reports, due to lack of adequate medical facility and ambulance service, she bled until she died.
LAST WEEK, some women group gathered at the forecourt of the Capitol to draw the attention of the lawmakers to this creepy act that has permeated our society and gradually becoming a norm. They vented out their frustration and called for tougher actions against perpetrators of rape.
IN EXPRESSING their frustration, they urged the lawmakers not to wait until it happens to their daughters, little sisters or any close relative before they use the power vested in them to ensure that proper and adequate actions are taken against perpetrators of rape.
THEIR PROTEST was awakened by the death of a 13-year-old girl, who died after she was allegedly raped and sodomized.
FORTY-SEVEN-YEAR-OLD Prince Massaquoi allegedly committed the acts against Blessing Molton a week before her demise in the Camp Johnson Road community in Monrovia. According to reports, she bled profusely and her body became swollen after the act. She was scheduled for surgery but died ahead of the schedule.
ANY HUMAN, especially for those who have daughters and sisters, can imagine how heartbreaking it is to lose a child or a sister under such circumstance. One can imagine the psychological trauma they will have to live with for the rest of their lives. But these acts are still happening, untamed.
OVER THE WEEKEND, another 13-year-old girl was allegedly raped and sodomized by 30-year-old man identified as Osman Emmanuel Swary, who abducted and repeatedly raped her. These developments are indeed disturbing.
IN LISTING his success in the combat against rape, President Weah bragged of the purchase of two DNA machines, which he said, would be used in gathering evidence in the for gender and sexual related violence.
"This will bring relief and justice to both survivors and alleged perpetrators during the legal proceedings of Sexual and Gender Based Violence cases at the level of the court," he said.
HOWEVER, it is sad that since these machines were brought in in March 2021, there has been no testimony where its use led to the gathering of impeccable evidence that landed a perpetrator behind bars.
THERE HAS BEEN no publicly known instance, where these DNA machines were used in the investigation of an alleged rape. So, the DNA machines are so far, not helping the situation.
WE AT FRONTPAGEAFRICA would recommend stricter actions and laws for the investigation and prosecution of rape cases. We, perhaps, have to move away from the usual style and implore a more rigorous posture against rape.
THERE HAVE been reports of evidence being tampered with even before investigators get to the crime scene; there has been reports of investigators themselves wrongly handling what could have been evidence in the prosecution and in many cases, family members have interfered with the investigation and prosecution of rape cases.
THERE IS THE NEED for a rigorous action against any family member, or law enforcement officer that may be caught indulging in covering up or compromising rape cases. If this menace must stop, it must stop with a very tough action.