Liberia: What A Very Good Beginning By The Cummings Foundation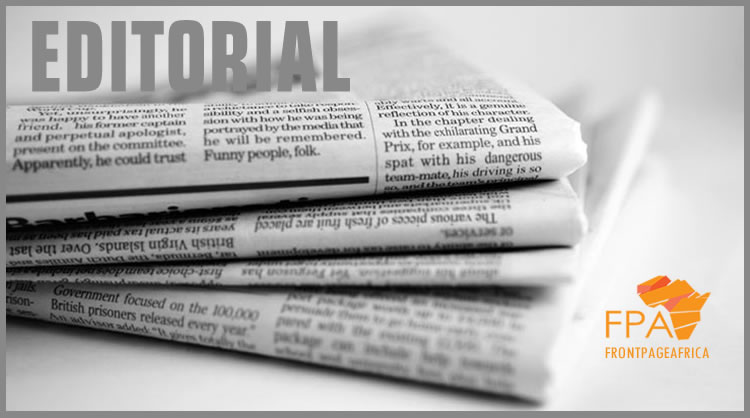 EVERY LIBERIAN politician, who has appeared on the national stage to perform or leave their prints, has spoken of making Liberians take ownership of their economy. Liberians being in charge of their country's engine is always on the lips of those politicians. But no sooner or later when those politicians have the gavels of power in their hands in their respective sectors, they most times deliberately refuse to bang the gavels in favor of those Liberians whom, 'yesterday', they had promised they (Liberians) would be given back or empower to adequately compete with their foreign friends in the economy.
IT'S A GLARING fact that the present Liberian economy, which has been around for more than two decades, is not driven by the landlords themselves but by their tenants. Some of these tenants are so rude to the extent that they openly abuse their Liberian workers and those feeble workers dare raise their voices for fear of losing their daily bread because their politicians won't do a damned thing to back them up. Even, it is a common place to openly hear and see most of these foreigners who have become so powerful to the detriment of their landlords boasting that the Liberian government officials are in their pockets.
ONE KEY mistake the Liberian electorates ALWAYS make during elections, is that most of those politicians, who are voted to manage their general 'estate', they HAVE NOT seen those politicians do anything meaningful before election that would tell them that "Yes, when this person is elected, he or she will continue the good works." Liberians just grab these 'greenhorns' and ascend them straight to national prominence after they had made all the good-for-nothing promises.
WELL, MAYBE, this is about to change with the introduction of the Liberia Entrepreneurship Summit (LES), by the Cummings Africa Foundation (CAS), which had its first two-day inaugural event on November 14 & 15, 2019.
CAS' INITIATIVE is worth emulating and should be supported by every Liberian and their government. The entrepreneurship summit is an event geared towards Liberian small and medium-sized enterprises that are looking to take their businesses to the next level in their economy. These small Liberian businesses are the engine of growth for their country's economy.
CAS, WHICH is the brainchild of business executive-turned politician, Mr. Alexander Benedict Cummings, made known their intend for the Liberian economy in this form: "We at the Cummings Africa Foundation, believe that a thriving private sector is key to development in Liberia and have always supported Liberian entrepreneurs in various ways. However, we wanted to do something bigger and more impactful, and out of that vision, the Liberia Entrepreneurship summit was derived."
THE TWO-DAY event focused on knowledge sharing, business identification, seminars and master-classes facilitated by industry experts. The overarching goal of the summit was to equip Liberian businesses with knowledge, tools, and resources necessary to position their businesses to be drivers of the Liberian economy. These Liberians will only take over ownership of their economy and be major players when they have the prowess, including finance, to equally compete with the people who are running the show by dictating what should be done at a certain time in the country.
Introducing what they had termed as "doing something bigger and more impactful," and for these small businesses' owners to have the technical know-how, the Cummings Africa Foundation brought together over 100 small business owners from around the country for the non-stop entrepreneurial experience that provided participants with not only inspiration but motivation. The summit also consisted of invaluable networking spanning several workshops, masterclasses, panel discussions, and social events. This was to help them know how to manage their small capitals for their present businesses.
"WHETHER you are a start-up, small business or innovator looking for what's next – this summit is for you," said Mr. Cummings, who delivered the keynote address of the Summit. He added further, "Our goal is to equip the SMEs of Liberia with tools and experience that will impact their businesses in a positive and upward way."
ALEX CUMMINGS and his Foundation didn't only talk the talk, they did also walk the walk by providing empowerment package for the winner of their inaugural event. The highlight of the Summit was "The Pitch", a small business pitch competition that gives entrepreneurs the opportunity to pitch their brilliant ideas to improve or scale their businesses. One of the contestants won up to US$10,000 investment capital in the form of a grant.
THIS IS WORTH emulating. The Liberian Government, which controls the state resources and can solicit funding from multinationals can expand or do far better on a grandest skill than what the CAS did. The Government has the capacity to reach all the counties where at least 15 or more small business owners in all the 15 political subdivisions can benefit from such gesture annually or bi-annually. There are more gains than loose in this venture. More jobs are going to be created in the process when these empowerment funds are provided to those business owners. When more jobs are created, it is going to have a ripple effect to more families finding their daily bread and also saving something for the future.
ONE VERY good starting point for the government, is the US$4 million it secured from the World Bank for such purpose.
FINANCE and Development Planning Minister Samuel Tweah, in March of this year said that the Government will begin doling out this money as loans to over 3000 indigenous Micro Small and Medium Enterprises (MSMEs) in the country.
LET'S HOPE the Minister was sincere with his revelation. On that day, he emphasized the need for Liberians to be key actors in their economy as was said by President George Manneh Weah during his inauguration on January 22, 2018. These are the President's exact words when he delivered his inaugural address: "We cannot remain spectators in our own economy. My government will prioritize the interests of Liberian-owned businesses and offer programs to help them become more competitive and offer services that international investors seek as partners."
ACCORDING TO THE Finance Minister, the Government has identified MSMEs as the bedrock to resuscitate Liberia ailing economy and is designing several national programs to support small business initiatives. This is what Mr. Cummings had emphasized last week.
MIN. TWEAH is right; but this bedrock must be sincerely supported appropriately, not with rhetoric so that Liberians can take over their economy. Some of the loans must be given as grants so that those business owners won't spend their lifetime trying to pay back debts. However, there MUST be measures put in place for proper accountability of the people's money. Another thing, care should be taken so that there is no conflict of interests as was the case of some government officials in former President Ellen Johnson Sirleaf's regime.