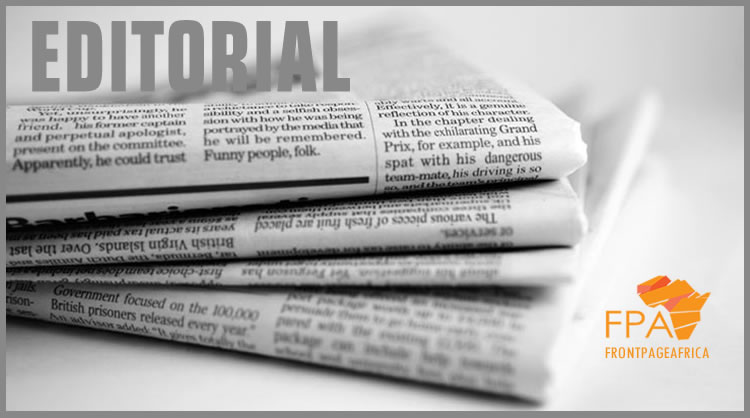 THE TRAGIC INCIDENT involving the killing of 30-year-old Charloe Musu at the residence of former Chief Justice Gloria Musu Scott in February this year, has raised serious concerns about the dispensation of justice in Liberia. From the outset, there have been allegations, counter-allegations, and a prevailing notion that the case is politically motivated. Such perceptions not only undermine the credibility of the judicial system but also obstruct the path to justice for the victim and her family.
IT IS CRUCIAL that we, as a society, demand that justice be served fairly and without any political interference. The pursuit of justice should be based on evidence, facts, and due process, rather than personal or political agendas. We must ensure that the court functions independently, free from external pressures, and that all parties involved, regardless of their political affiliations, are held accountable for their actions.
THE MURDER CHARGE, in this case, is particularly disturbing, with Charloe Musu subjected to a brutal stabbing that resulted in her untimely death. The police investigation has uncovered evidence indicating the use of pepper spray and the deliberate attempts to cover up the crime. The alleged actions of the defendants, including the alteration and concealment of evidence, the fabrication of a false narrative, and the delay in seeking medical assistance for the victim, demonstrate a callous disregard for human life.
IT IS IMPERATIVE that the court system thoroughly examines all the available evidence, interviews witnesses, and evaluates the credibility of the testimonies provided. The judiciary must act with impartiality, ensuring that justice is served and that those responsible for this heinous crime are held accountable. This case should serve as a test of the independence and integrity of our judicial system, and we must demand nothing less than a fair and transparent trial.
FURTHERMORE, we call upon the public and political parties to allow the court to function independently in this case. It is essential that we refrain from speculations, assumptions, and attempts to manipulate the narrative for personal or political gains. The pursuit of justice should not be tainted by political motivations, as it undermines the trust and confidence of the public in the judicial system. Let us respect the rule of law and place our trust in the court to deliver a just verdict based on the evidence presented.
THE KILLING OF CHARLOE Musu demands justice, not only for her but also for the integrity of our judicial system. We must rise above political affiliations and allow the court to function independently, void of any interference. The dispensation of justice should be fair, transparent, and based on the principles of due process. Let us stand united in our call for justice, ensuring that those responsible for this heinous crime are held accountable and that the victim's family finds solace in the knowledge that justice has been served.