Food Distribution Would Not Stimulate the Economy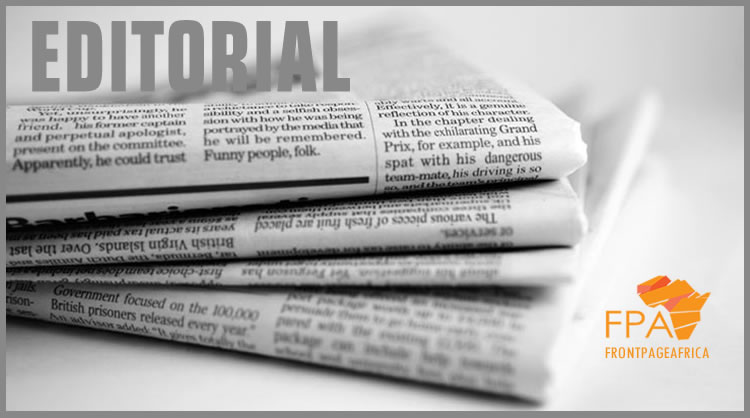 ABRAHAM DARIUS Dillon, Montserrado County Senator, on Facebook expressed his doubt over the free food distribution promised by the government as stimulus package to ease hardship during the COVID-19 lockdown.
IN SENATOR Dillon's opinion, if the US$25 million that was earmarked by the government for food distribution could be redirected towards paying the 1st semester school fees of all students in grade schools across the country, it would be more impactful.
HE WROTE: "This singular decision would be more impactful and felt by nearly every home across the country.
"THIS KIND of intervention would also be needed and very helpful especially to all poor parents and self-supporting students, and same would give our people some time and space to prepare to take their own financial burdens for the 2nd semester and going forward."
WE COULD NOT agree more with Sen. Dillon. He nailed it.
WE STRONGLY BELIEVE that spending such a whooping amount for the distribution of food to households, and of course said distributed food might not even feed a household for up to two weeks, maybe not even a week, is a waste of taxpayers' money. The impact would not be felt at all. Besides, that's not a meaningful way of stimulating the economy.
IN ECONOMICS, stimulus refers to attempts to use monetary or fiscal policy (or stabilization policy in general) to stimulate the economy. Stimulus can also refer to monetary policies like lowering interest rates and quantitative easing.
WHAT WE FIND ironic is the fact that while the government is about to use US$25 million for nationwide food distribution, it is at the same time imposing extra tax of US$0.30 each gallon of petroleum products.
INCREASING THE PRICE of petroleum products has the propensity of affecting the economy adversely in several means.
GAS IS AN important input for transportation, which directly impacts households as they drive, but also businesses who rely on logistics and transportation chains around the country.
WE URGE THE government to revisit its plan on the stimulus package as it would no impact on Liberians, neither would it impact the economy, expect for a handful of officials who are likely to exploit the program.
IF WE MUST REPAIR the damages COVID-19 has done and continues to do to the economy, we should be looking at more tangible variables that would help resuscitate the economy that was already sinking deep down the drain.