2021 Should Not Be Business As Usual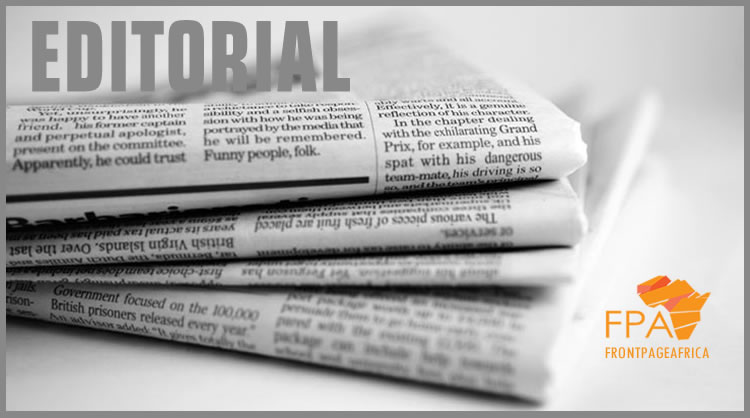 AFTER A CHALLENGING 2020, it appears that many are withholding suggestions for New Year's resolution for 2021. After such a challenging year, it's likely that everyone is just too exhausted to think or plan that far ahead — or to think that we could reliably predict what even the next few days will bring.
IT'S ALMOST A CLICHÉ now to say that 2020 was a draining, exhausting year that carried us from one disaster to another. But we can say that we have the same hope others have that 2021 will bring a dramatic change, will bring good health to all, peace of mind, prosperity and opportunities for personal and community growth.
WE MAY HAVE no resolutions, but let's have resolve. Let's have fortitude, forged in the fires of conflict. Let's have determination to persevere through difficulties and encourage others to do so, also. Let's start the new year on the right foot and a thought for others who are less fortunate. Let's establish a new normal, not by exploiting the weaknesses evident in 2020, but by overcoming them.
THE GOVERNMENT was dealt a major blow in 2020. The deaths of several high-ranking officials struck the nation. The economy was further crippled by the devastating effects of the coronavirus pandemic.
BUT AS A NATION of resilient people, we remain hopeful of 2021 though we are also aware that it would not be short of challenges.
IN 2021, WE expect to see technocrats in government talking less politics and focusing the technical aspects of running the government.
IN 2021, WE expect to see improvements in the implementation of the country's monetary policy so as to mitigate the some of the economic challenges, fluctuation of the local currency and rate of inflation in the country.
IN 2021, we expect to see the whip being cracked on non-performing officials of government who are only comfortable collecting pay checks without any tangibles to show. Business as usual should have no space in 2021.
IN 2021, WE expect to see a robust legislature that would be willing to painstakingly scrutinize bills and agreements that come before them. No more rubber stamp that vehemently oppose critical voices that go against the executive. The interest of the Liberian people must be put first. I guess the December 8, Special Senatorial Election taught a lesson that must not be ignored.
IN 2021, we expect to a robust fight against corruption and the building of trust in the anti-graft institutions – even if this means getting rid of Cllr. Ndubuisi Nwabudike, the head of the Liberia Anti-Corruption Commission who has been conflicted over his nationality. The call for his removal has been the call of the Liberian people who gave the government the mandate to lead.
IN 2021, WE expect to see more improvements in health care delivery and improvements of facilities at major health centers.
IN 2021 WE expect to see a more constructive engagement between members of the opposition and the ruling party, bearing in mind that the interest of Liberia and its people supersede all other interest.
AS WE MOVE on in this New Year, we all as citizens of Liberia must develop a strong sense of national belonging and bear in mind that despite which side of the political divide we find ourselves, our common goal is to see Liberia, Africa's oldest republic, get on par with developing nations in the sub-region with strong institutions.